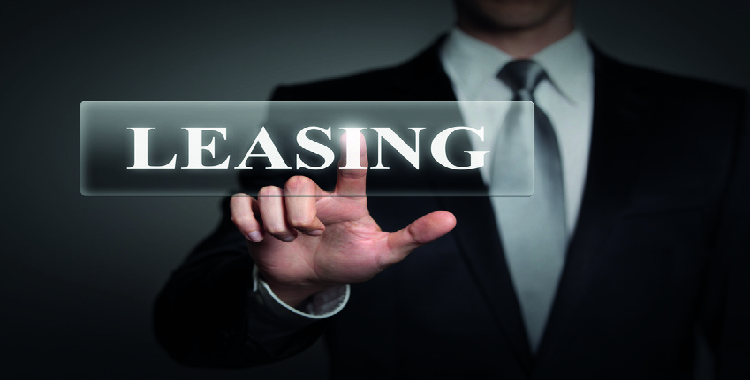 Leasing equipment offers the lessee, that's you, with all the following benefits of using the equipment without having to pay the up-front expenses or presuming the threat of ownership. With many brand-new advancements that take place (particularly in the technology devices) leasing is less economically expensive. Leasing is the very best way for companies to stay on top of that development curve because when new technologies come out with new equipment, you simply get that upgrade! Running a company absolutely requires making sound monetary decisions that improve the condition and quality of that company. Equipment leasing provides such a benefit in addition to:
Minimal Cash Outlay
Conquering Budgetary Limitations
Avoidance of Obsolescence
Versatility in Terms and Equipment
Conservation of business' Working Capital
Increased Opportunities
Tax Benefits
Quick Applications
100 % Financing
Fewer maintenance costs
The very little revenue expense allows a business to conserve their own capital. A lease, likewise, provides for servicing devices failures. When managing a towing operation, owning all the trucks would be a large expense, as well as the cost to maintain and repair the trucks as needed. This is a huge upfront cost for businesses that can be avoided simply by leasing the equipment you need. Businesses that save personal company capital and credit lines can manage the more ordinary daily costs and unforeseen events.
Another way leasing equipment for your business helps is when you just simply don't have the extra to outright buy the equipment you need. Equipment, especially for businesses, can be incredibly expensive upfront- leasing provides you and your company with the equipment you need in order keep working, but without that upfront cost. Remember- operating budgets have the tendency to be more flexible than a capital budget plan. The lease terms can be as versatile as needed and are typically flexible on a specific basis. One thing people like the most about lease terms is that they are normally much longer than a conventional bank loan, which makes getting the equipment you need much more affordable.
Again, the capability to upgrade continues to be one of the very best advantages of device and equipment leasing. Businesses grow; technology modifications and the needs of both can alter year to year. Instead of having to outright purchase and pay upfront for the new equipment and devices, the lease allows you to not worry about a thing and just upgrade without it effecting your capital. It really just makes sense- not only are your expenses less and easier to manage, but you don't have to stress about how you will afford the newest device or piece of equipment that your customers expect. This leaves you much more focused on what matters- running your business, paying employee's, and serving your customers. Considering the overwhelming number of advantages for equipment leasing, it's not unexpected that increasingly more and more businesses are reaching out to lease their devices rather than purchase it!
Did you know the advantages of leasing are not limited to the computer industry, or to large corporations? Small, locally owned companies can benefit even more from device and equipment leasing. When you're on a shoe string budget, and you're just getting started, you hardly have any profit- if any at all- so the mere thought of fully purchasing the device or equipment you need isn't a reality. This is just another way leasing that device, or leasing that big piece of equipment is a great way to get your business, your dream, started. Don't let the outrageous purchasing cost overwhelm you- ask about leasing and exhale a bit!
When compared- business owners time and time again prefer the perks and options of a lease versus conventional funding. When you consider the maintenance free savings, always having the latest and the greatest in technology and just never having to worry about how you will buy that device or equipment, it's no wonder why business owners want that lease option.
Small companies need the capability to stay versatile, to update and to keep their machines in maintenance and up to date. Even more than their corporate big brother, they need to know they will continue to be on the cutting edge of the industry in order to make much better business decisions. A little building business that has no access to certain kinds of equipment will not be able to take on more difficult tasks. The tow company that doesn't have the equipment to support the latest applications will discover himself or herself less competitive. Just as an accounting professional that doesn't have the disk space to keep growing accounts will need to turn away business.
Leasing equipment makes good sense on a variety of financial levels, but likewise on levels dealing with future growth. The business that makes the most of these advantages are preparing 2 steps ahead of their own specific niche market and will likely avoid being surpassed by their competition. So whether a company is large or small, planning ahead provides them with opportunity. Exactly what is the most amazing advantage a company can get from leasing their devices? Opportunity.